Logan Airport, Boston, MA
Project Description
Collaborative Lighting, LLC recently was awarded an IES Section award for the lighting design of Logan Airport Terminal B renovation. The new "Great Hall" in the Boston's Logan Airport terminal was part of the nearly $200 million Terminal B Optimization project which took a year-and-a-half to complete. The entire project involved renovating 70,000 square feet of the existing terminal and adding 75,000 square feet of new space. The renovation project offers passengers several new concessions, restaurants, new seating, and increased efficiency at the airline ticket counters.
Targetti's CCT downlights and DuraFlex Neon are used in the main holding room in the architecturally detailed ceiling and surrounding columns.
Project Details
Lighting Design: Collaborative Lighting, LLC
Architect: AECOM
Photos: © 2019 AECOM/Photography by Robb Williamson
Awards: 2019 Lumen -Illumination Award of Interior Lighting Design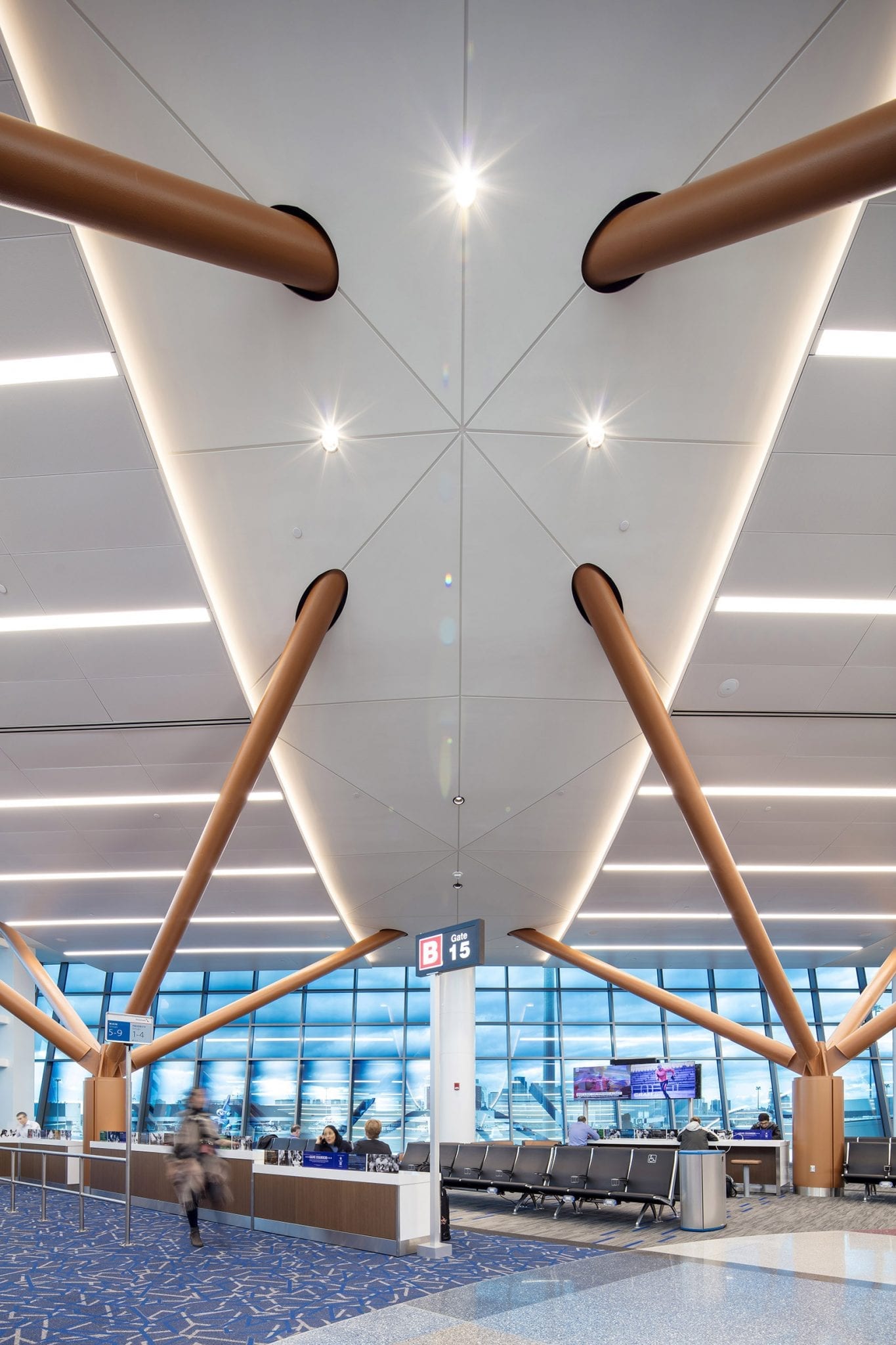 Performance Downlights
CCTLed Downlight Fixed can be see along the main holding room gracing the swooping curves of the ceilings.
The family of CCTLed is particularly suitable for professional architectural illumination such as these providing high performance, precision and versatility. The family features a complex optic system, different distributions, interchangeable reflectors and trims answer individual "architectural" project requirements and light engineering. Available as both fixed and adjustable, in two different aperture sizes: mini 4" and large 6".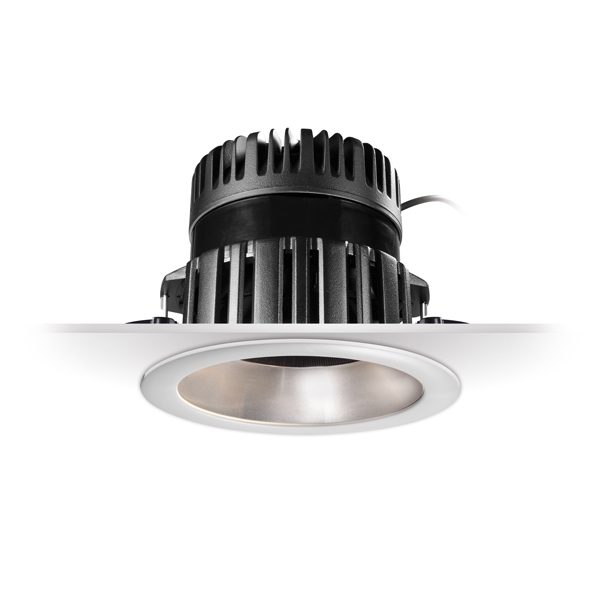 CCT DOWNLIGHT