Collin College Technical Campus, Allen, TX
Collin College Technical campus, located at 2550 Bending Branch Way in Allen, was a four building project featuring 151,000 square feet of academic space, 177,646 square feet of technical training areas, 42,000 square feet for Allen ISD shared space, and 23,700 square feet for meeting and conference rooms. The campus offers programs related to automotive, construction, electronics, HVAC, health care, welding, and more.
The state-of-the art learning labs support brand new programs and expanding career opportunities for students in traditional college, dual credit and continuing education classes. The new campus offers paths to success in high-demand, high-wage career fields of automotive, construction, healthcare, information, technology and manufacturing.
Architect: Perkins + Will - Dallas
General Contractor: McCarthy
Photographer: © Ruehle Photography | © Collin College
The new campus is a microcosm of society and is designed to serve people of various ages, skill levels, interests, and backgrounds.
Design Award Texas Society of Architects, 2022 | Honor Award AIA Dallas, 2021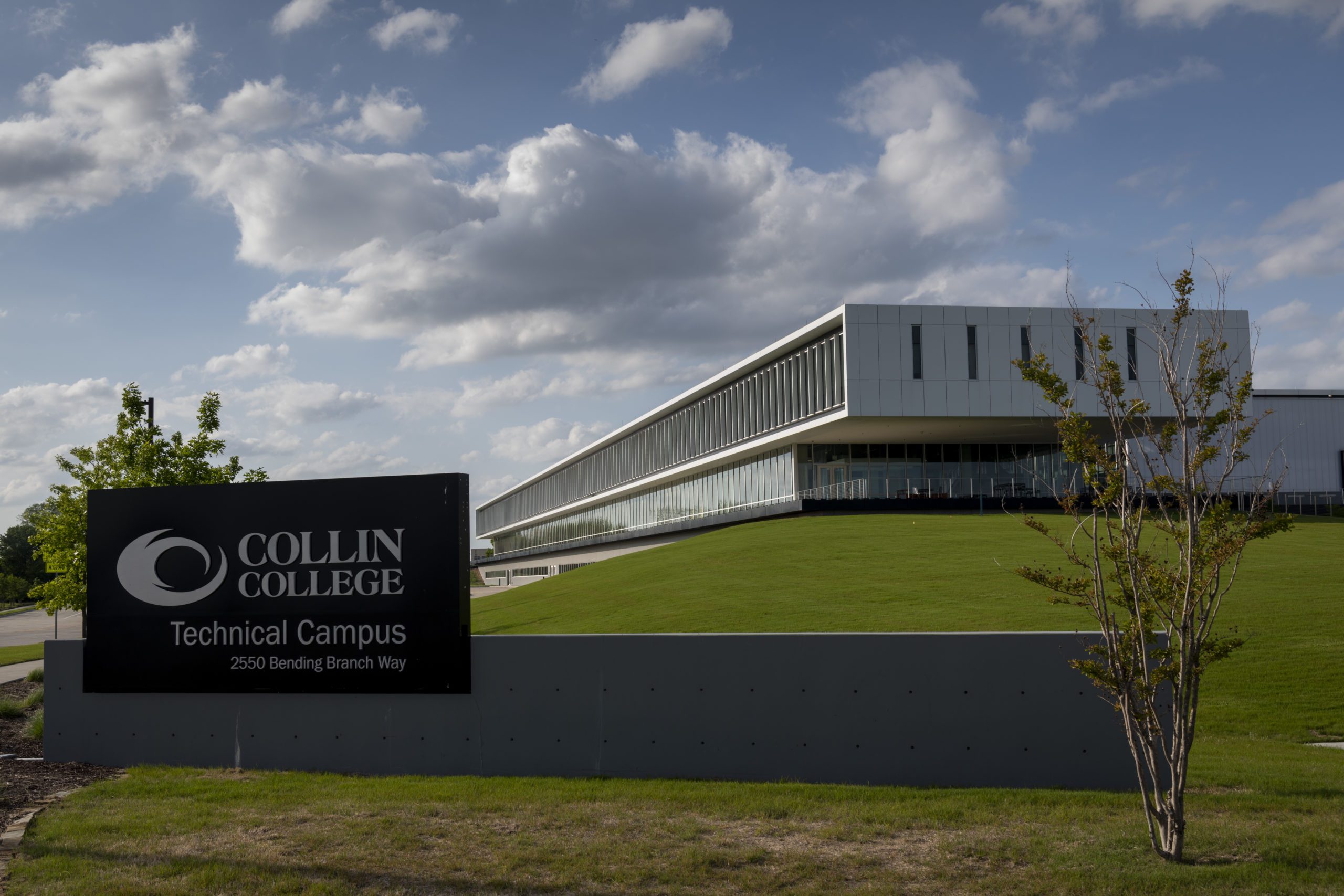 The overall design implements a low-site impact methodology where the design of the buildings fits around the contours of the existing 32-acre site and integrates into the forested greenbelt area to the north of the site. The best demonstration of the contouring to the existing site is witnessed by the central circulation areas between Levels 00 and 01 through a "green" space complete with open air breezeways and rainwater collection swales. This project also embraces renewable resources as it has not only a solar PV system for electrical offset but also has a solar hot water system, condensate reclaim system, rainwater harvesting and daylight harvesting to utility usage.Photo courtesy of Collin College: Nick Young Photographer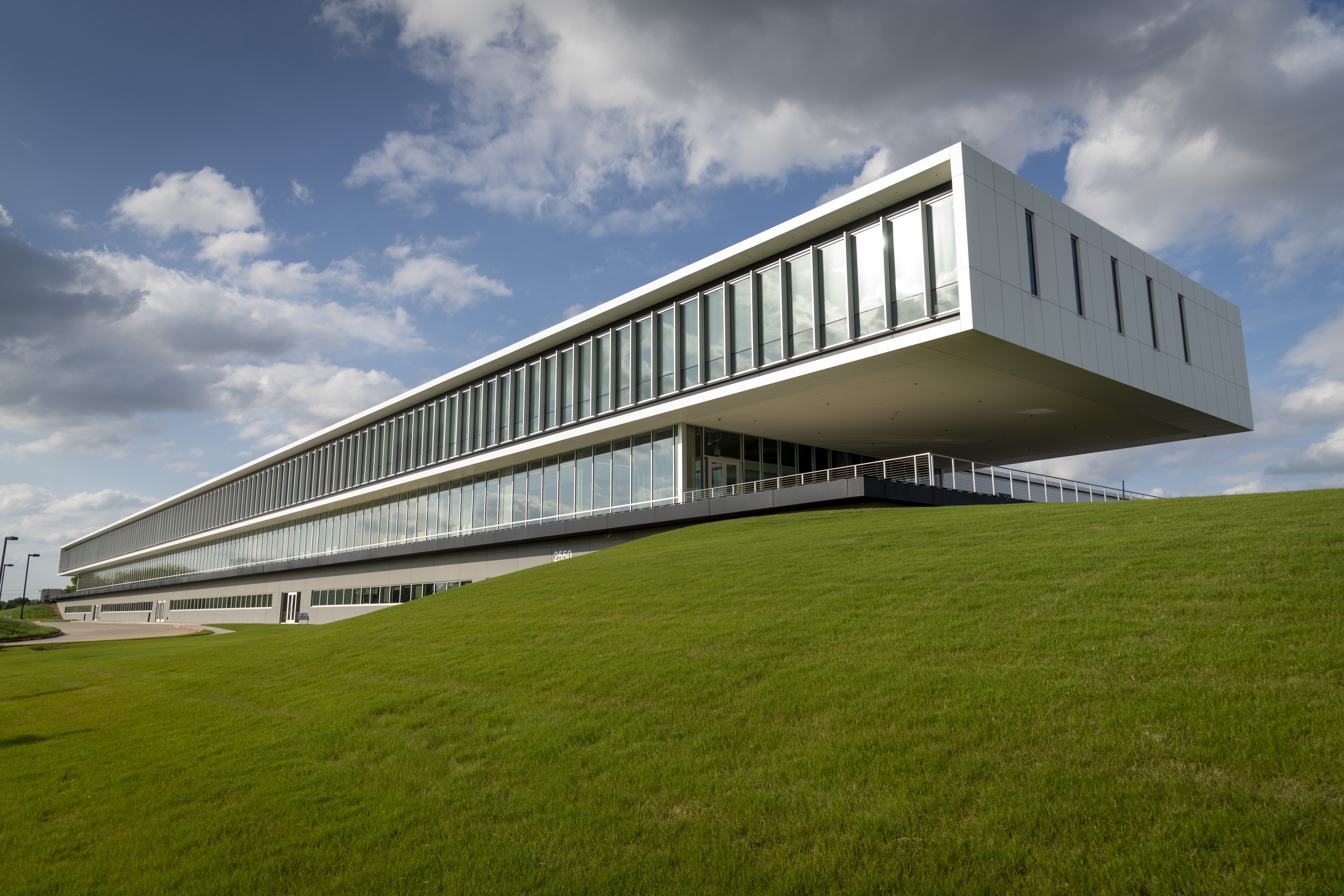 The award winning project continues to receive accolades from AIA and Texas Society of Architects. • Design Award - Texas Society of Architects, 2022 • Honor Award - AIA Dallas, 2021Photos courtesy of Collin College: Nick Young Photographer