Aligned Energy, Ashburn, VA
Project Description
Aligned Energy Project in Ashburn, VA features the use of the installation of our JEDI Compact IP67 Integral flood light projector with an Integral driver to help highlight the dramatic architecture of the building and bring a new dimension to the impressively designed exterior.
Project Details
Lighting Design: RS Lighting Design
Photography: Matthew Borkoski Photography
The Power of JEDI
Our JEDI Compact IP67 Integral flood light projector, provides a consistent and soft glow of illumination around the front and side exterior of the building helping to accent the architectural details. This projector is available with an integral driver or remote driver in your choice of four popular color temperatures and standard optics include Wall Washing, Grazing, and Flood.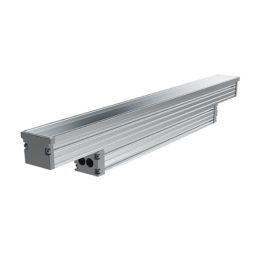 JEDI COMPACT IP67 INTEGRAL