Daily Paper, New York City, NY
Project Description
Dutch fashion label Daily Paper opened its' inaugural shop in the US on a corner plot in East Manhattan, New York.  The two-story Daily Paper store spans 1,140 square feet  and occupies a prominent corner building in Manhattan's Lower East Side.  This unique brand started life as a lifestyle blog before evolving into the fashion brand it is today, producing Afrofuturism-inspired clothing collections that take cues from different facets of the three founder's African heritage.
The brand has two original storefronts in Amsterdam and the New York location is its first North American retail venture. Located on the corner of Delancey and Chrystie Street in the Manhattan's Lower East Side neighborhood, it's striking visual exterior is comprised of over 13,000 flattened aluminum cans that decorate the facade and make a unique visual statement.
The architecture, interior design and lighting design was crafted by 4 Plus International under the lead direction of Heather Faulding, AIA. "When we were first approached by the store owners, they came to us with a stereotypical "white on white" concept – a "same as everyone else" idea, remarked Heather. "However, they had this amazing clothing and a colorful story to go with the brand so we took it from there."
The design team subtly incorporated references to both Dutch and African culture into the overall design of the new US flagship location. The facade was a response to African designers incredibly inventive repurposing of materials in their art. And to imitate African beadwork and general geometric design according to Heather Faulding. They extended the ancient-yet modern exterior to the location's interior with statues, mosaics, arches, a glass floor, coffee bar, lounge and colorful mural and a variety of artistic African touches.
The 4Plus Team brought this vision to life from concept through execution with the assistance of their long time building partners – Dave Tomaselli and Sergio Fernandez of Norwood Technical. Together they built this store, with so much care and meticulous detail through unbelievably trying times. Lighting throughout the retail space features some of Targetti's most popular products for the retail sector. Focal lighting features include some of Targetti's most popular products for the retail sector:  OZ 48V System, RAY MICRO LED Track Projector, DuraTape Strip Light and DuraFlex Arch.
Project Details
Lighting Design: 4 Plus Design International, Heather Faulding
Photos: ©Andrew Matusik Photography
Contractor: Norwood Technical, Dave Tomaselli and Sergio Fernandez
Architect: 4 Plus Design International
Mural: Fuschia Steward
"We love Targetti because their engineering is exquisite, they are budget conscious and very sophisticated well engineered solution which is rare in the lighting world. The limited shadowing and clean clear output and fixture designs make it our go to !"
Heather Faulding, AIA

4 Plus Design International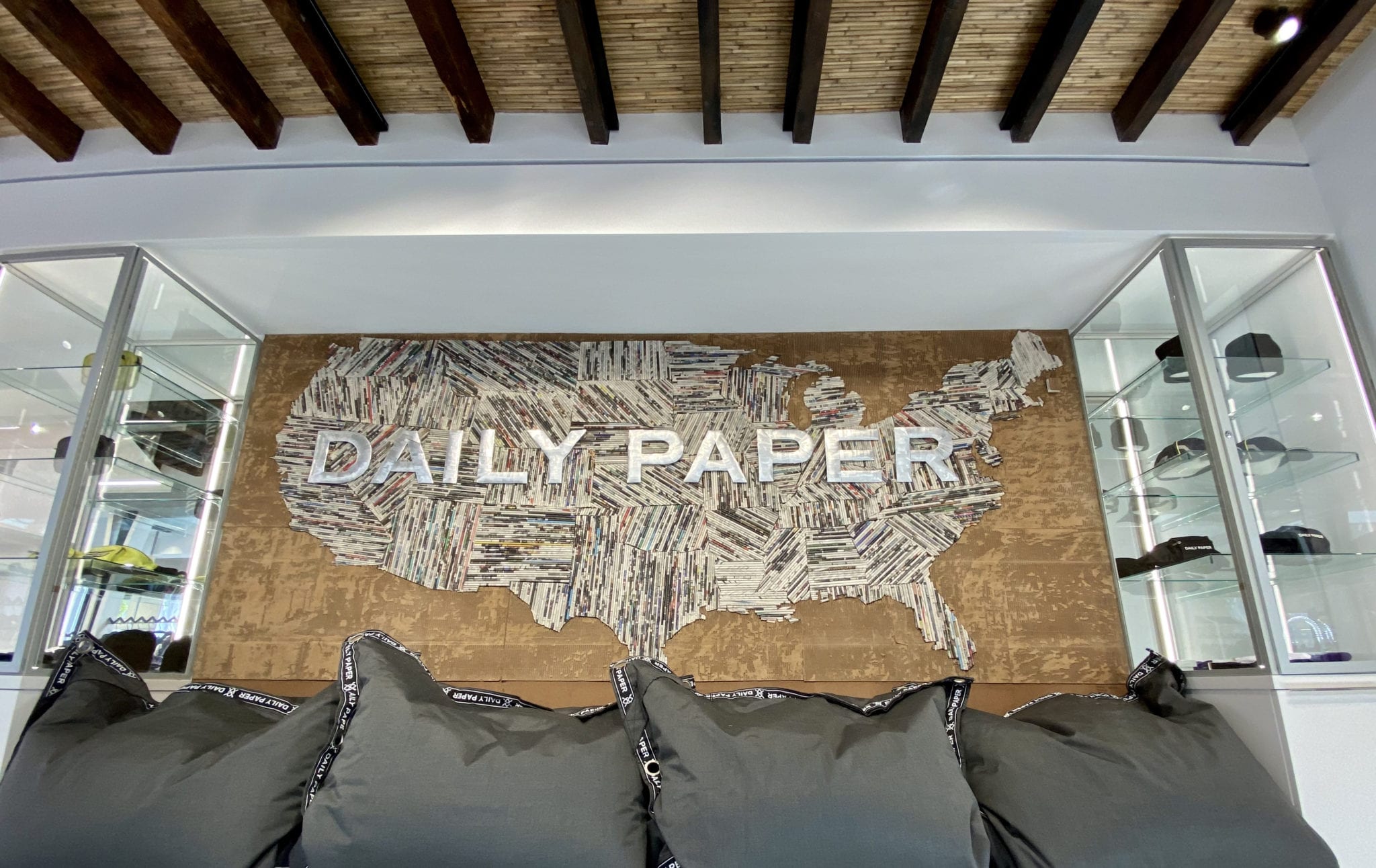 One Fixture...Multiple Solutions
When designs require a spot free, consistent color tape light for accent, coves, toe-kicks and general illumination where a tape light is required, the family of DuraTape Light Lines  delivers multiple options. The lighting design team selected DuraTape ES -  a high CRI (95), extreme spacing (0.33" OC LED Spacing /36 LEDs per foot) LED static tape light in a 4.4W, 3500K color temperature for various applications throughout the space.
The design intent of the ground floor was to be reminiscent of a museum setting, with bright-white surfaces and tall glass cabinets that display accessories.  These displays are illuminated with DuraTape ES in linear channels.  In addition, artistic lines of light are recessed into the wall creating a unique visual pattern in the ceiling that plays off the nearby mirrors.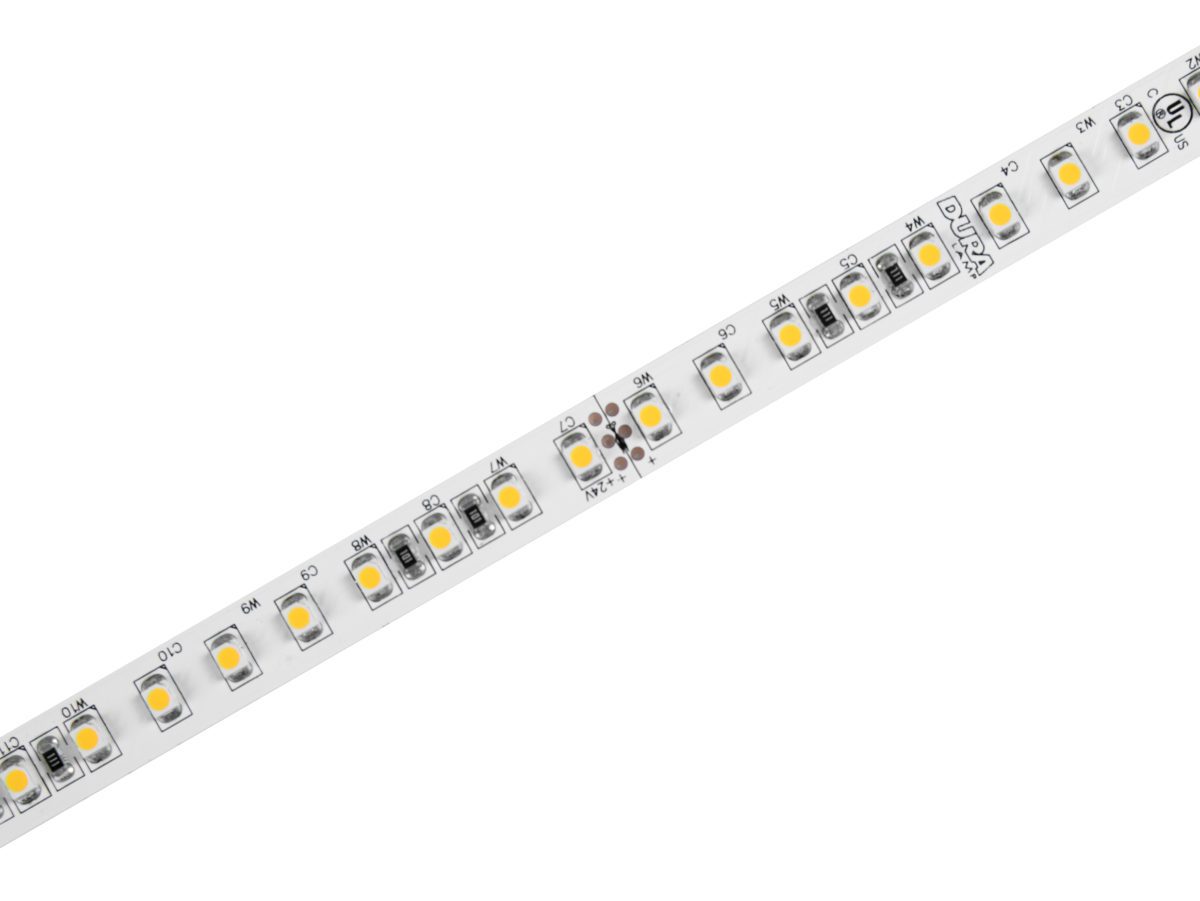 DURATAPE ES