McLaren, Newport Beach, CA.
McLaren Newport Beach opened a brand-new state-of-the-art McLaren retail and service facility in the heart of McLaren's biggest global sales market. The dealership moved all of their operations to this new Orange County location in Irvine, California. The new state-of-the-art showroom measures in at a massive 5,000 sqft and features a special configuration area where guests can build out their next McLaren.
Architect: Foster + Partners, UK
Photography: McLaren Newport Beach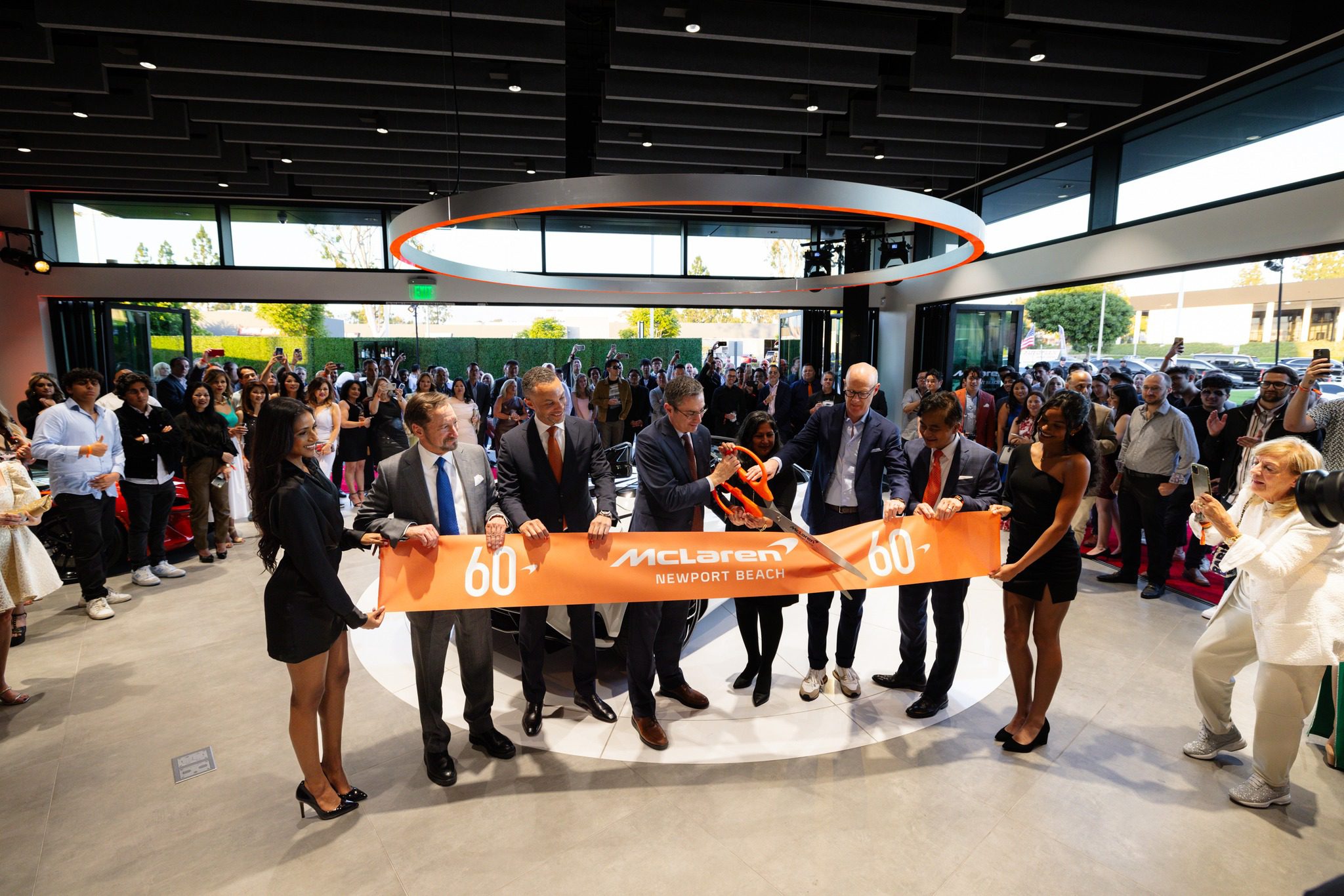 On hand to perform the grand opening were McLaren Automotive Chief Executive Officer, Michael Leiters and President of McLaren, The Americas, Nicolas Brown.
The Newport Beach dealership was one of the original ten founding retailers that started selling the McLaren MP4 12C when the supercar manufacturer first entered the Americas market back in 2011. Since then, the award-winning business has gone on to retail nearly 750 new McLarens making it one of the most successful dealerships for the McLaren brand globally.
It is also one of a handful of dealers in the McLaren Motorsport Retailer Network, which allows customers the opportunity to participate in the brand's 60-years of racing heritage, offering both technical support and guidance on how to get involved in motorsports on all levels. – Source: McLaren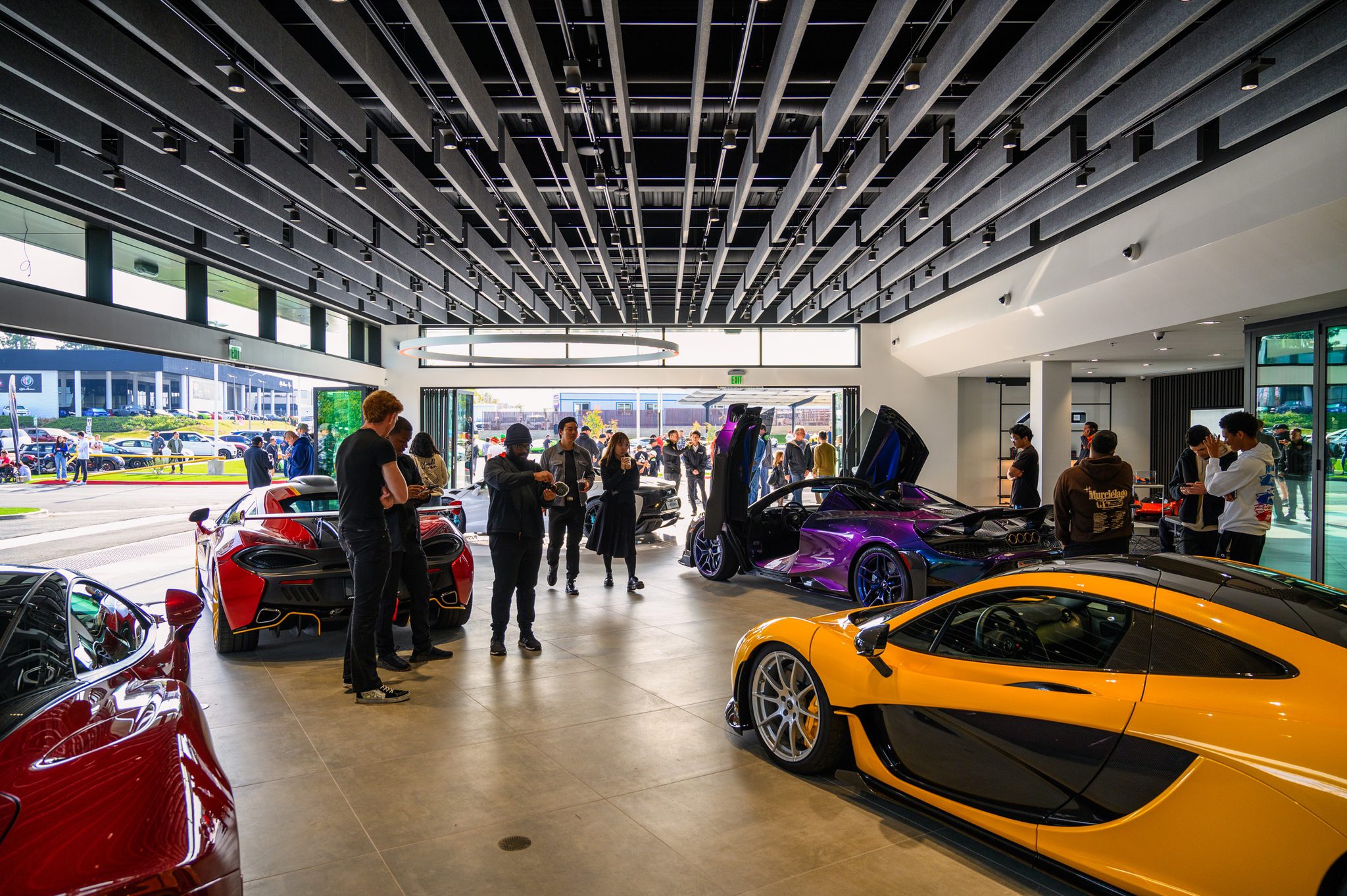 STORE Projector Track and STORE Gimbal recessed lighting was installed throughout the showroom to provide the ultimate amount of flexibility in light position. The flexibility of a track lighting system provides a lot of control and flexibility to focus lighting to best showcase the luxurious cars and accommodate frequent retail changes in the showroom. The track channels were cut to the length of the ceiling baffles and track heads were specified in the popular Ferrite finish to match.